We offer a special takeaway service for you to collect fresh & hot from Café Sol at 56 Clapham High Street.
You can also find us on Deliveroo, Uber EATS and Just EAT 🙂
---
To order your delicious Café Sol  to go:
Take a look at our take away menu below …
Call 020 7498 8558 and give us your order.
Pay for your take-out on the phone.
Or pay when you arrive to collect your order.
Collect it direct from us.
You can also find us on Deliveroo, Uber EATS and Just EAT 🙂
Menu redesign - food menu - oct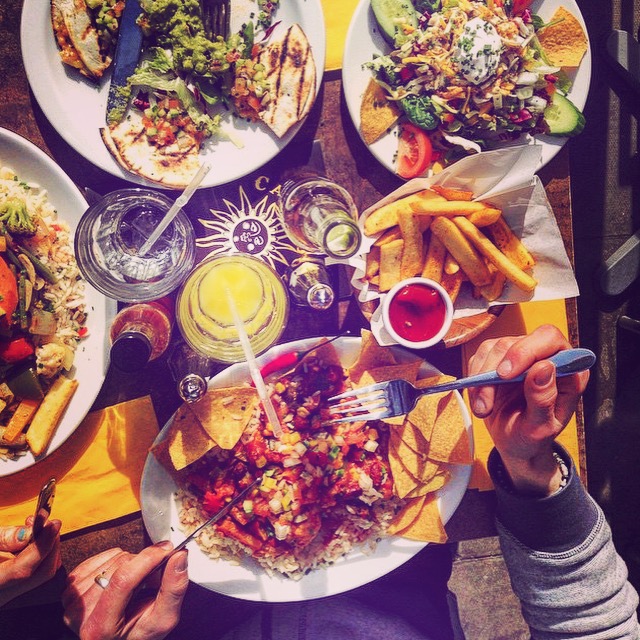 At Café Sol we offer our guests the opportunity to experience an exciting mix of classic Mexican cuisine & sophisticated drinks.
The Food
Only the freshest quality produce is used at Café Sol, but that's only part of why your meal is so tasty. The Café Sol chefs follow timed honoured tradition, the Mexican Way, in order to bring you the best.
Open Tues – Saturday from 4pm.
Please note, our kitchen closes at 9.30pm.
Tuesday – Wednesday: 4pm-11pm.
Thursday – Friday – Saturday: 4pm-3am, DJ starts at 10:30pm.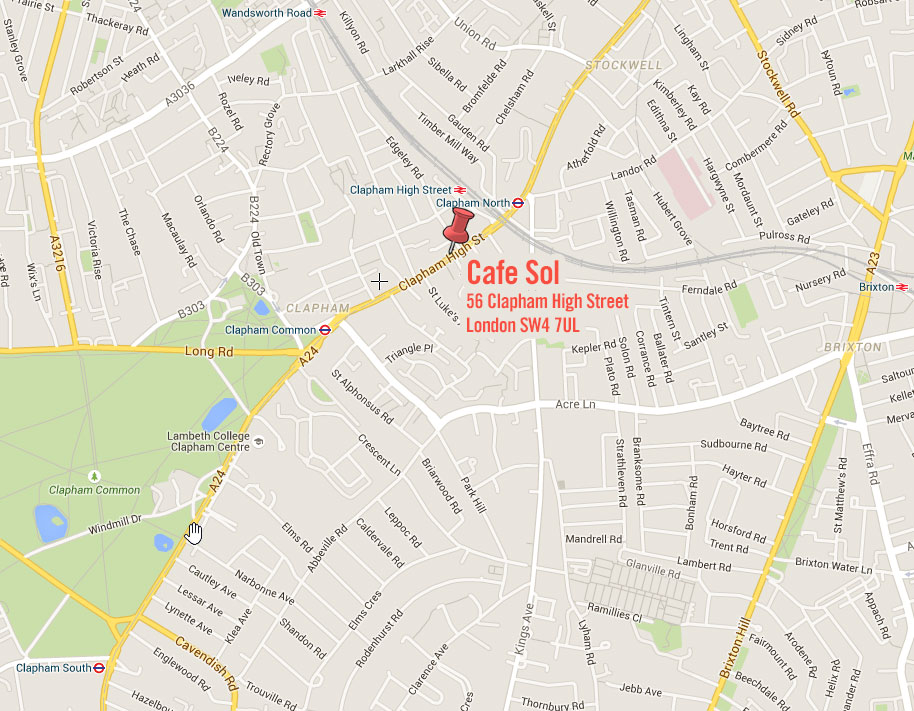 Café Sol, 56 Clapham High Street, London SW4 7UL
Fresh & Healthy Food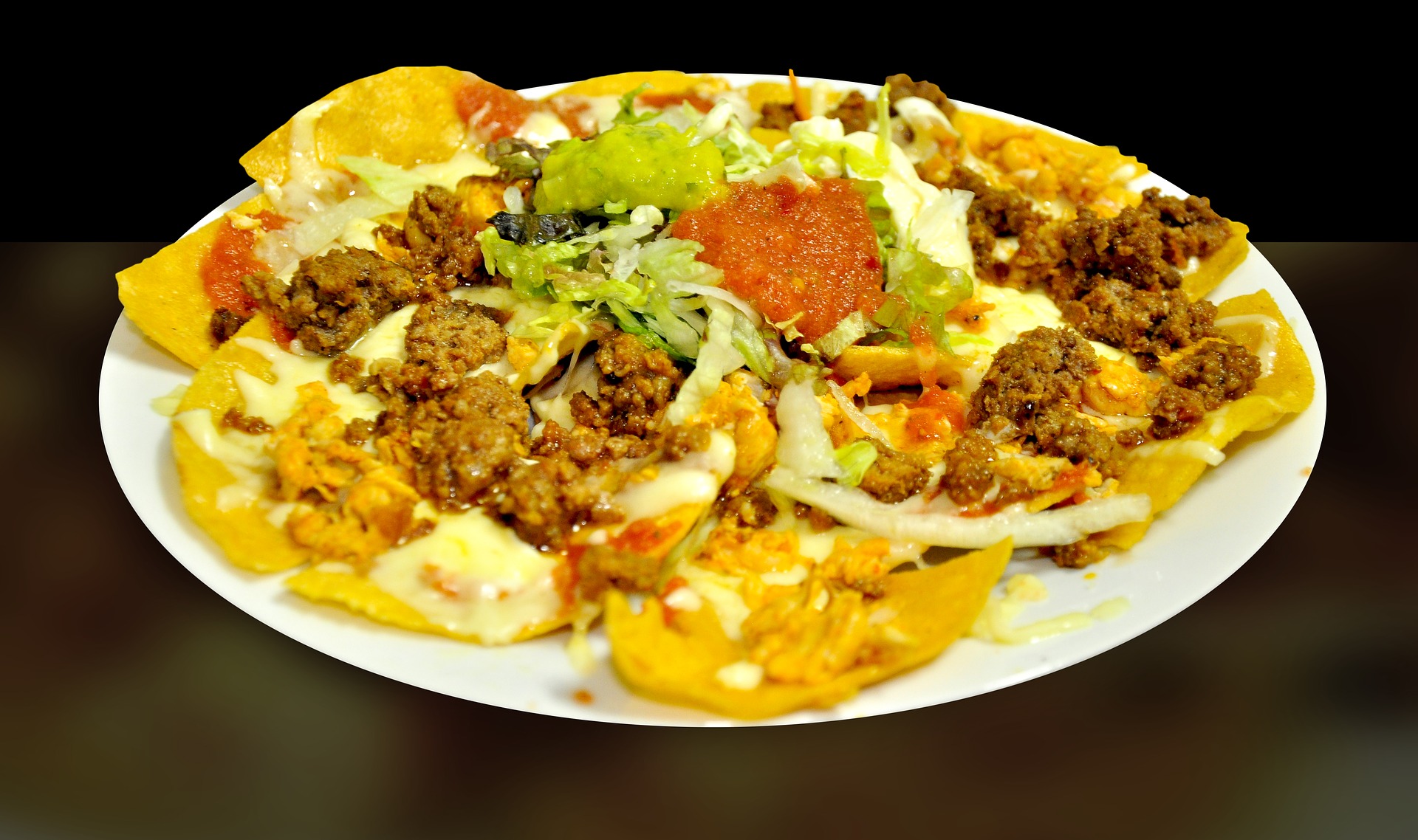 We are committed to providing a fresh and healthy menu. Classic Mexican dishes and signature salads, children's meals, to multi-course meals and tempting desserts. Café Sol menu covers all the bases! All dishes are prepared on the premises using fresh produce.