Café Sol Is One Of The Most Popular And Longest Running Late Night Venues On Clapham High Street. We Run Club Nights Until 3am Every Friday And Saturday With Our Djs Playing Upbeat Party Tunes, And You Can Take Advantage Of Our Heated Street-Side Outdoor Area.
We Have Been Partying Since The 90's And Everyone Is Always In The Best Spirits On Our Club Nights So You Can Enjoy The Great Music, Bar And Atmosphere.
Please be Aware: Due to new Covid 19 Uk Government Regulations from December 15th 2021 anybody visiting for our bar/club night events will have to have their Covid Pass scanned by a member of Cafe Sol staff or security to gain entry. Without this pass, entry will be refused or that person will not be able to remain in the venue. This will only be during our bar/club hours which we run Thursday/Friday/Saturday from 9.30pm onwards. However anybody planning to visit us before 9.30pm on those nights and then stay on till late will still need to have their Covid Pass checked to remain in the venue.
The covid pass can be obtained by having double vaccacination status or a negative lateral flow test result (within the last 48 hours) and will consist of a QR code on the NHS app. This is not the track and trace app but the personal NHS app. This QR code will then be scanned by a member of Cafe Sol staff or security which will bring up your name which will then need to be checked against your ID e.g a driving licence. A screenshot of the QR code will work as will a screenshot on somebody else's phone, your name will still need to be ID checked.
Any persons exempt from the vaccination are able to obtain a QR code saying this from their GP, so no code no entry no excuses.
Please send us an email via your booking or call us on 0207-498-8558 if you have any further queiries.
Thank You for your co-operation.
Kind regards
Cafe Sol
Door Fees Apply For Our Club Nights.
The Bar at Café Sol is a tribute to excellence. Café Sol's bar staff are trained to the highest standard, and we think that the quality of our famous cocktails is unsurpassed. The huge variety of tequilas, scotches, bourbons, vodkas from around the world is breathtaking; there is nothing like a well stocked bar to make you feel that you're in good hands.
Our Bar Features A Huge Range Of Quality Tequilas, With At Least 40 Different Varieties On Offer. We Serve A Wide Range Of Quality Cocktails Too, With A Range Of Margaritas Along With Classic Concoctions Such As Whiskey Sours, Martinis And Spiced Mojitos. We Serve A Mouth-Watering Range Of Mexican Beers And A Delicious Selection Of Red, White And Rosé Wines.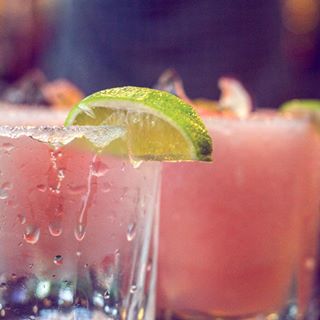 Café Sol is the perfect place to chill and unwind any time of the day, with the finest quality Tex‑Mex food and outstanding cocktails.